Can I share with you a funny, true story?
Back in the day…
I was 15 years old and still at school.
And the end-of-year school musical-production was being staged.
Now for some strange reason, I'd been asked to take part.
The fact that I couldn't sing didn't seem to matter.
My part?
I was to be a Scot. Complete with kilt.
You see…
North Sea oil was all the rage – and the school decided to perform a sketch around it.
I remember the words well (to the tune of "The Sheik of Arabie")…
I'm a Scot from Aberdeen;
The only wealth I've seen,
Is when the rich carouse,
And go to shoot the grouse.
But now we've got this oil,
My blood begins to boil;
Yon clever London chaps,
…and I won't include the last line 'cos it wouldn't be considered appropriate nowadays!
What? No Kilt?
Anyway…
I had one big problem.
This Scot didn't possess a kilt.
And for a mega-star no-expense-spared school musical production, that was kinda important.
Fortunately, a girl in our class had a tartan dress – and she offered to lend it to me.
All good so far.
And the performances went well.
I even got my picture in the local paper.
Fame at last for this ambitious 15-year-old.
I Hijacked the Show
Now I've always been the type to enjoy a good laugh.
Nothing nasty – just a little clean humour.
And as the final night approached, I began to think about how I could liven up the event a little… with a little off-script laughter.
You see…
A question which has been asked throughout the centuries is this:
What does a Scotsman wear beneath his kilt?
Well, I decided, in my rather juvenile way, that I would show the audience exactly what was worn under a kilt.
Calm down, missus! It's not that at all!
"Please Help Me, Grandma"
My Grandma had a very puzzled look when I asked her if I could borrow a pair of her bloomers.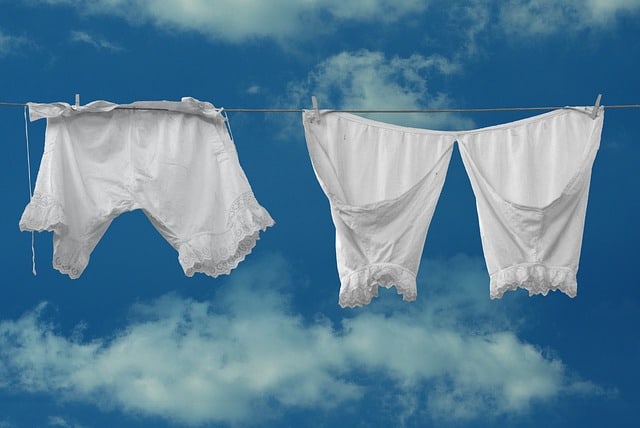 But I promised to look after them… so she helpfully obliged with a marvellous pair of bright pink bloomers which reached right down to the knees.
For what happened on the final night of the production, I must sincerely apologise to all Scotsmen. But I hope you see the funny side of it…
After the song, as I moved from the lower stage onto the upper stage… with my back to the audience…
I tripped!
The kilt went flying into the air, and the audience was in no doubt about what was worn beneath the kilt…
A pair of bright pink bloomers!
And I achieved a result…
Laughter!
Lots of it!
Fortunately, the teachers saw the funny side of it too …or maybe they were simply too busy to notice.
But I'd achieved my goal …and had got a laugh.

What's That To Do With Cruising?
Well, on a cruise, you can have a good laugh.
Whether it's watching a comedian – or sharing funny stories over dinner.
A cruise is a great time to de-stress.
It's a fantastic way to unwind.
You can leave your problems at home and chill for a week or two.
On a cruise, there's so much entertainment going on. So be ready to have a good laugh. Be ready to enjoy yourself.
Why not start by looking at Caribbean Cruises…
Why Caribbean Cruises?
Well… after the devastating storms Irma and Maria, the Caribbean Islands are gradually getting back to normality.
Thankfully, the cruise companies are still going to many of them.
But fewer people are booking Caribbean cruises.
So, that means there are lots of attractive prices.
P&O, for example, is currently offering two-week island-hopping cruises for £999.
That's…
Your accommodation

All your meals

Fine Dining

Lots of shows and lectures

Waking up at a different island nearly every day.
…It's all included!
That's a fantastic bargain.
And by booking a Caribbean cruise, you'll…
Help the Caribbean Islands' economy

Bag yourself a bargain

Have a great time
Here are some of the cruises on offer right now.
If you want those mega-bargains, be sure to select an inside cabin on the saver basis.
Enjoy that chill-out time you need.
Share those jokes over dinner.
Laugh with the comedian.
And go home totally refreshed.
P&O, where we found the bargain Caribbean cruises
Just to be transparent: if you purchase a cruise through the above link, we'll earn a commission which goes towards the cost of running the website.