"With the benefit of hindsight and lots of experience… if you were about to go on your first cruise, what would you major on?"
That's the question I asked some experienced cruisers.
Some well-known faces in the cruise industry.
And others who have simply been on lots of cruises.
With the benefit of hindsight and lots of experience… if you were about to go on your first cruise, what would you major on?
Here's what they said…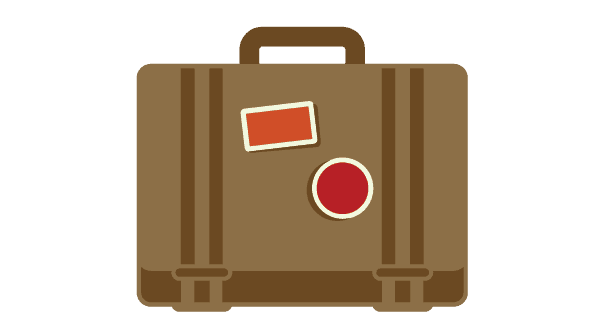 Danielle Fear
The Cruise Miss Cruise Blogger 
Choose the Right Cruise Ship
I'd make the ship my priority, which is exactly what I did when I booked my very first cruise.
Of course, the destinations are also important, but the ship is going to be your home for the duration of your cruise, so make sure it has what you're looking for.
If you're unsure, ask questions.
Danielle's Bio: Danielle is the creator and blogger of the amazing CruiseMiss Blog. She found her passion for cruising back in 2007 when she embarked on her first cruise – which was the complete opposite to everything she'd imagined a cruise to be; it was fun and full of energy. When not at sea, Danielle spends her 'shore days' working within cruise travel. You can find out more about Danielle and read her cruise blog at CruiseMiss.com, and reach out on her Facebook page.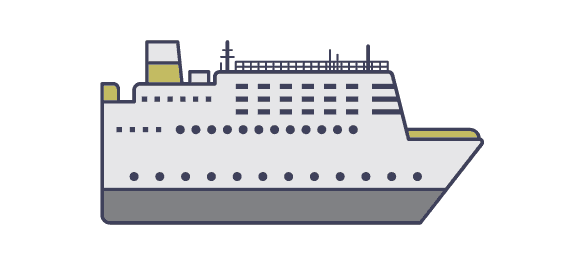 Stuart St Paul


Award-Winning Film Director and Stunt Coordinator



Research is the Key
There are probably over 1,000 cruise ships at sea.
Clippers, explorers, family ships, adult only ships and semi-private yachts.
The key is to find…
the right ship

the preferred destination

and then your special places on that ship.
Two families can have totally different holidays on the same ship.
If you hear of someone who didn't like their cruise, they may have sailed with more fun on a different ship.
Research is key.
Stuart's Bio: In over 50 years of film, Stuart travelled all over the world for HBO, Universal, the BBC, etc. Now he can do it at some leisure while he writes the Cruise Ship Crime Investigators series aimed squarely at future TV. You can find out more about Stuart on his Facebook Cruise Ship Crime Investigators page and his extensive travel guide website, Cruise Doris Visits.
Ian Marshall


14 Years Cruise Veteran
How to Discover if a Cruise is For You
Don't do a 3 or 4-night cruise – especially a 'booze-cruise' as they can be a disaster.
Instead, try to do 14 nights – which will give you time to find out if you really like it.
Ian's Bio: Ian and his wife Susan have cruised for 14+ years and usually do around 5 cruises each year. Their cruises have taken them all over the world.
Billy Harrison


Simply Enjoys Going on Cruises
Half and Half
About first-time cruising, most people are afraid they may not like it.
So I think a good idea is to do a two-week cruise – and stay one week cruising and one week land holiday.
That way, if you don't like the cruise, you still have a week for your land holiday.
I would also recommend a small ship for first-timers, as the large ships can be confusing.
Marella are good; the only problem is they are all all-inclusive, which doesn't suit everybody.
Billy's Bio: Billy and his wife Margaret have been going on cruises for 10+ years. Billy recently retired from working in the taxi and food industry which has given them more time to pick the great cruises. When not at sea, he enjoys preaching, teaching and volunteering at his local church. 
Emma Le Teace
Cruise Blogger & YouTuber
Dining & Dress
When booking a cruise make sure you do your research in regards to the cruise lines dining arrangements.
Some cruise lines have fixed dining and some have more flexible options.
Similarly, some cruise lines have strict dress codes and some have none at all.
Doing your research before you board means that you'll be able to make the most of your time onboard and can pick a line that suits you best.
Emma's Bio: Emma is a cruise blogger, YouTuber and founder of the 'Cruising Isn't Just For Old People' Facebook community and website. She has 67 tips for your first cruise on her website (a great website which makes cruising appealing to younger people – well, you expect that with a great title like Cruising Isn't Just For Old People). You can also connect with Emma on Facebook and Twitter.
Gary Bembridge
Author & YouTuber
Get 3 Things Right – For The Perfect Cruise
The most important things to focus on is making sure you get on the right cruise for you.
That means on the right cruise line, on the right ship and in the right cabin.
Do not just focus on price and look for a cruise that fits in that.
Once you know the broad region and places you want to go to, it is likely numerous lines will go there.
I recommend working with a cruise agent to help.
Draw up a list of things that are important to you on a vacation, and what you hate, to help.
Gary's Bio: Gary Bembridge set up Tips For Travellers in 2006 to help travellers over 40 make the most of their precious travel time and money on land, at sea and on the rivers of the world. His main channel is YouTube (youtube.com/tipsfortravellers) which gets around one million video views and month and has 87,000 subscribers. Gary's published numerous cruise books and we've reviewed one of them: The Cruise Traveller's Handbook.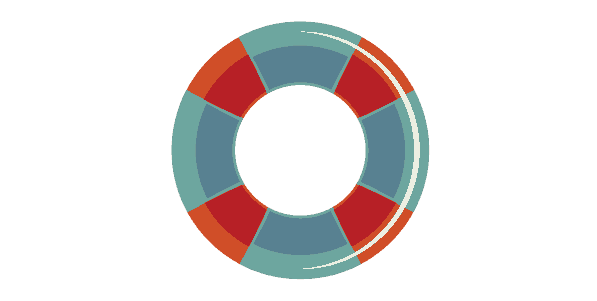 Cruise experts sharing their personal top tips for first-time cruisers. #cruise #firstcruise #LoveCruising
Click To Tweet
What About You, David?
Surely you've read enough of all my natterings on this website.
But go on, then, you've persuaded me!
My cruise tip is this…
Get Two Cruises For The Price of One
For your first cruise, you'll probably pay more than you need to.
We did that. We didn't know how to get the cruise bargains back then.
But it was to celebrate a very special occasion, so we didn't mind paying a bit more for the extra luxury.
Here's the secret, though…
Whilst you're on your first cruise, explore the other types of cabin.
Maybe ask your cabin steward if there are any empty cabins you can actually go and see.
Then ask yourself if you would feel just as comfortable in a basic inside cabin?
If so, for future cruises, book the cheapest cabin going.
And with the price saving, you'll probably be able to afford another cruise.
Two cruises for the price of one!
More Tips For Your First Cruise
We've written a series of weekly cruise emails that we'd love to send you.
What's in them, David?
Lots of personal stories, cruise facts and information. They're always interesting. Never boring. Oh, and absolutely no spam!
Are There Enough LifeJackets on a Cruise Ship?
Evet wondered if there are enough lifejackets on a cruise ship?
Don't let that put you off going on a cruise.
Here's the answer: Are there enough lifejackets on a cruise ship?