Did you know that a Kindle can do much more than hold all the books you'll need on your cruise?
Yes, a Kindle can reduce your luggage weight; you can leave all those heavy hardback books at home.
But a Kindle can also hold other important documents – which might get you out of a sticky situation.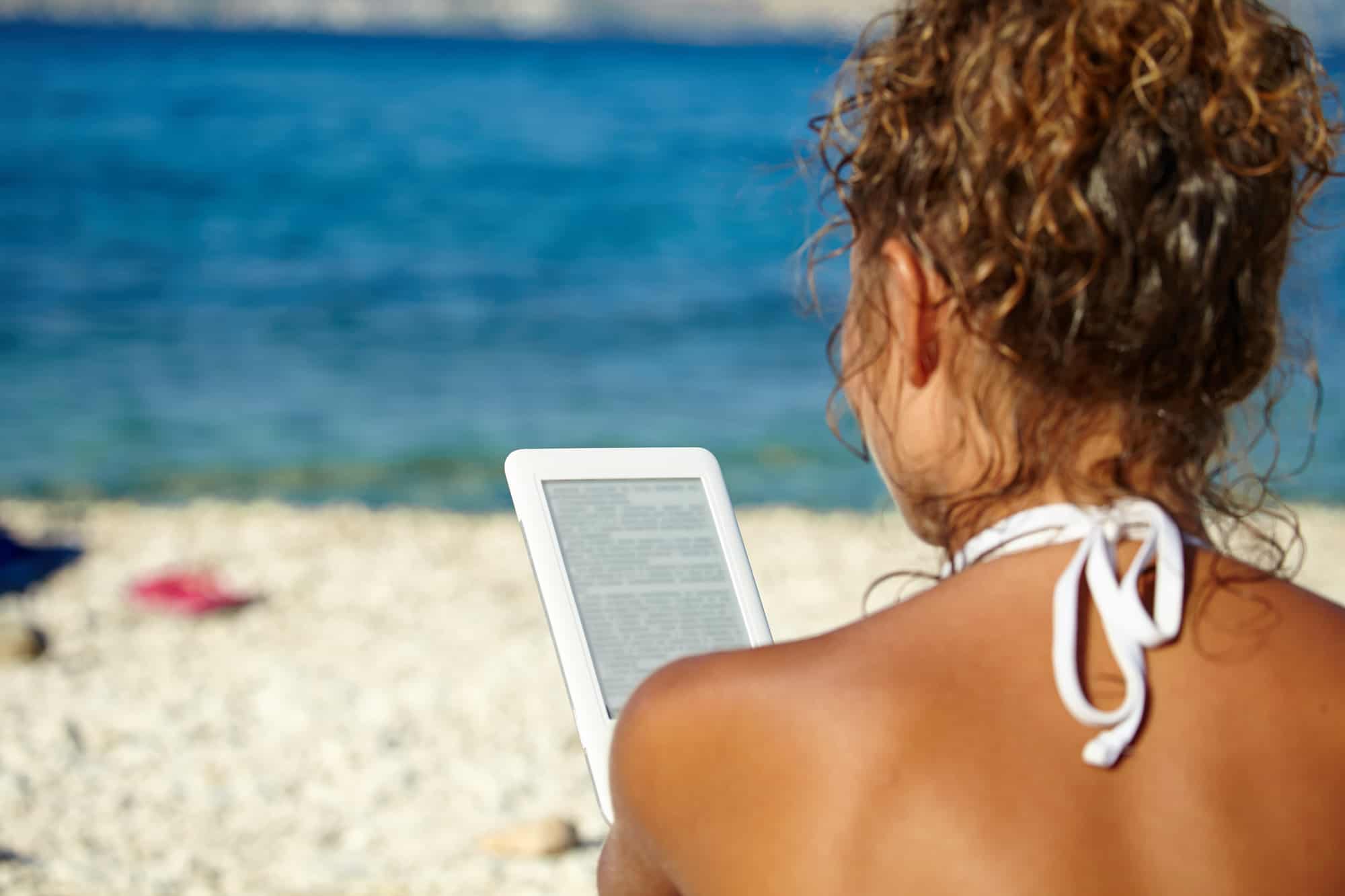 Here's how…
First, Why I Wrote This Cruise Kindle Guide
I enjoy bringing solutions.
I also like a challenge.
So when Stuart St Paul – who, together with his wife Jean, create the incredible Cruise Doris Visits videos – wrote on their Facebook Page about how useful and versatile a Kindle is, and then challenged me to write a blog post about it…
I rose to the challenge. And here it is!
Skip to 'Putting Other Documents on a Kindle'
Why I Like My Kindle & Paperbacks Equally
I still prefer a good paperback book. 
The texture and the aroma of a real paper book. Nothing can compare.
But the fact that now I can carry thousands of books onto a cruise ship or an aeroplane has persuaded me that this lighter method has many benefits.
Here are just a few reasons I pop my Kindle into my hand luggage: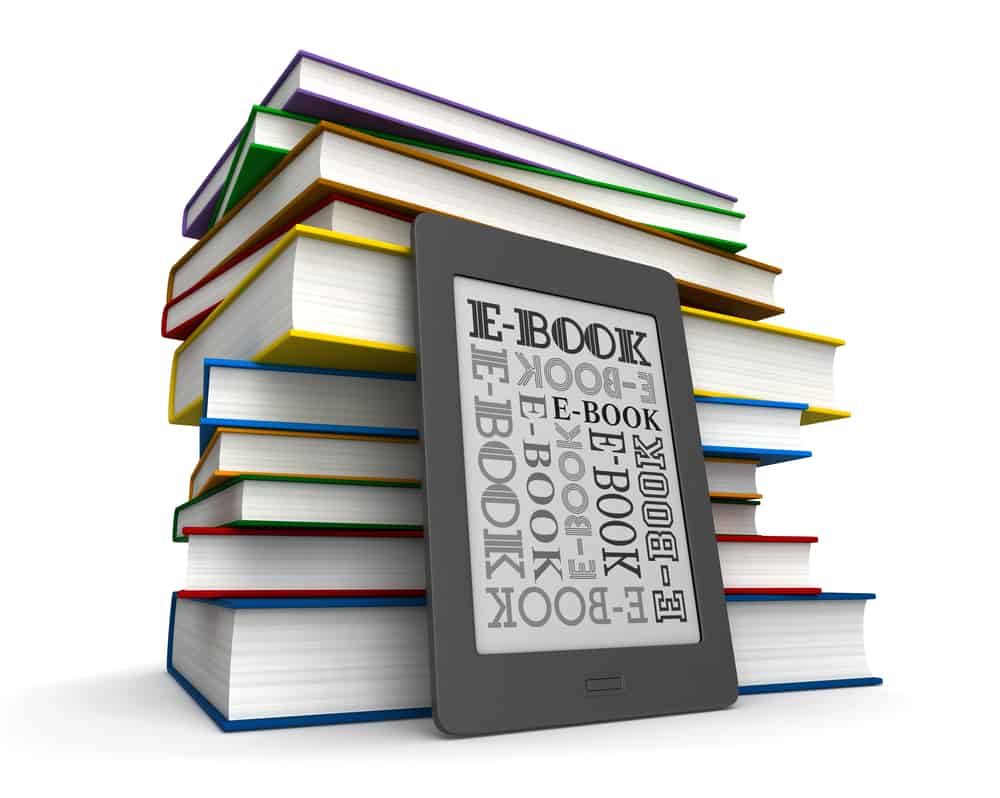 It's lightweight (174 grams)

It can carry thousands of books

I can change the font size on any Kindle book

The newer versions can play Audible books (so I can read or listen – or both)

A Kindle can also hold copies of other documents (such as a travel insurance certificate and a passport)
Take me to the 'Putting Documents on a Kindle' bit
How To Start Off With Kindle
If you've never had a Kindle before, the first step is to get one.
Do I have to buy it from Amazon, David?
Nope. I bought my first Kindle at Currys. Later on, I gave that one to my wife when I bought a newer version which brewed the tea.
Only kidding about the 'brewing the tea' bit – although I don't expect it'll be too long before technology makes that possible. But that's another story.
But for now, all you need is a basic Kindle.
Here they are on Amazon:
Buying Kindle Books
If you already read Kindle books, feel free to skip this section.
You'll need to have an Amazon account and register your Kindle, so that you can purchase your Kindle books from Amazon.
If you've bought your Kindle from Amazon, it might even be set up for you when it arrives. If not, you can do that directly from your new Kindle.
You'll also need access to WiFi so that Amazon can send your books directly to your Kindle device.
Purchase a book on Amazon (remember to select the Kindle version) and it'll magically appear on your Kindle device.
Kindle books are usually cheaper than printed books. I expect that's because they're completely digital. No paper, no ink, no distribution costs.
Recommended Cruise Books
Now since Stuart St Paul gave me the inspiration for this blog post, let me recommend some of his great books that are available on Kindle.
I've read all these; they're brilliantly written. All are set on a cruise ship.
You can even read my review on the front cover of "Cruise Ship Heist". Well worth it for that, eh?
Putting Books Onto Your Kindle
Putting your books onto your Kindle is so easy.
In fact, it's automated. 
Once you've bought and registered your Kindle, hop over to Amazon and buy a book.
Amazon will send you the book, electronically, over the internet.
Open your Kindle and you'll see it there.
How a Kindle Can Get You Out Of Sticky Situations
A Kindle can hold much more than just books.
Copies of documents, for example.
Here's how to do it…
Putting Other Documents on Your Kindle
You can also keep some other documents on your Kindle.
Items such as:
Backup copies…
of your passport details, travel insurance & driving licence.

of your plane, train or coach ticket with the QR code on.

of your medications, allergies, your doctor, next of kin.

of your cruise contract and boarding details.

of pre-booked excursions.
Many of these will probably be on your phone, so the Kindle is a great backup in case your phone fails.
How is it done?
You can do this because Amazon will have given you a unique email address for your Kindle.
And that enables you to email PDFs and other documents to your Kindle.
How to Find the Email Address For Your Kindle
Go to your Amazon account and follow these 5 steps:
Click 'Accounts and Lists'

Click 'Manage Your Content and Devices'

Click 'Devices'

Tick the box next to your Kindle

Copy the email address
Just like I've shown in these screenshots…
Won't My Kindle Get Spam Emails?
Fortunately, that's something Amazon has already thought about.
For your Kindle to accept anything, you'll have to tell it which email addresses to trust.
So, tell it to accept only things that are sent from your personal email address. 
How do I do that, David?
Here's how…
How to Authorise Your Email Address For Your Kindle
Remember clicking the 'Devices' tab on your Amazon account?
Well, now click the one next to it… the 'Preferences' tab.
Select 'Personal Document Settings'.
Then, scroll down until you see 'Approved Personal Document E-mail List'.
There you can add an "approved email address – i.e. your personal email address that you'll be using to send stuff to your Kindle.
If it ain't on the list, it ain't going nowhere!
Once your regular email address is on that list, Amazon will allow you to send documents to your Kindle from there.
Sending Documents to Your Kindle
To send a document to your Kindle, attach the document to an email.
Then send that email to your Kindle's email address.
You don't even need to write a subject line.
At this stage, you might want also to store the Kindle email address in your personal email address book for future use.
What sort of documents can I send to a Kindle?
Kindle will accept lots of different types of documents.
Here are some common formats:
PDF

MS Word

JPG (most digital photos are in this format)

PNG

GIF

Mobi
Final Tips
The Kindle has a relatively small screen so don't expect to be able to read tiny writing on large documents.
Before you go on your cruise, whilst you still have WiFi at home, make sure all your books and documents are downloaded onto your Kindle. WiFi on a cruise can be expensive.
If you need to scan paper documents so that you can send them digitally to your Kindle, there's a handy app called CamScanner, which allows you to scan documents onto your smartphone.
Did you know that you can use a Kindle to hold more than just books? Copies of documents for example. Here's how.
Click To Tweet
More Reading: Is there a luggage weight limit on a cruise?
Follow Our Facebook Page: How to Cruise.