So you've had both Covid vaccines.
But how can you prove it when you go on your next cruise?
What can you show to the official at the cruise terminal?
Fortunately, the NHS has an app that shows your Covid-19 vaccinations.
The dates, the type, everything.
How to Get the NHS App
So how do you get the app?
This short video explains it.
Or you can read on, and I'll talk you through it.
NHS Proof of Your Covid Vaccination For Your Cruise
In your phone's official app store, search for NHS.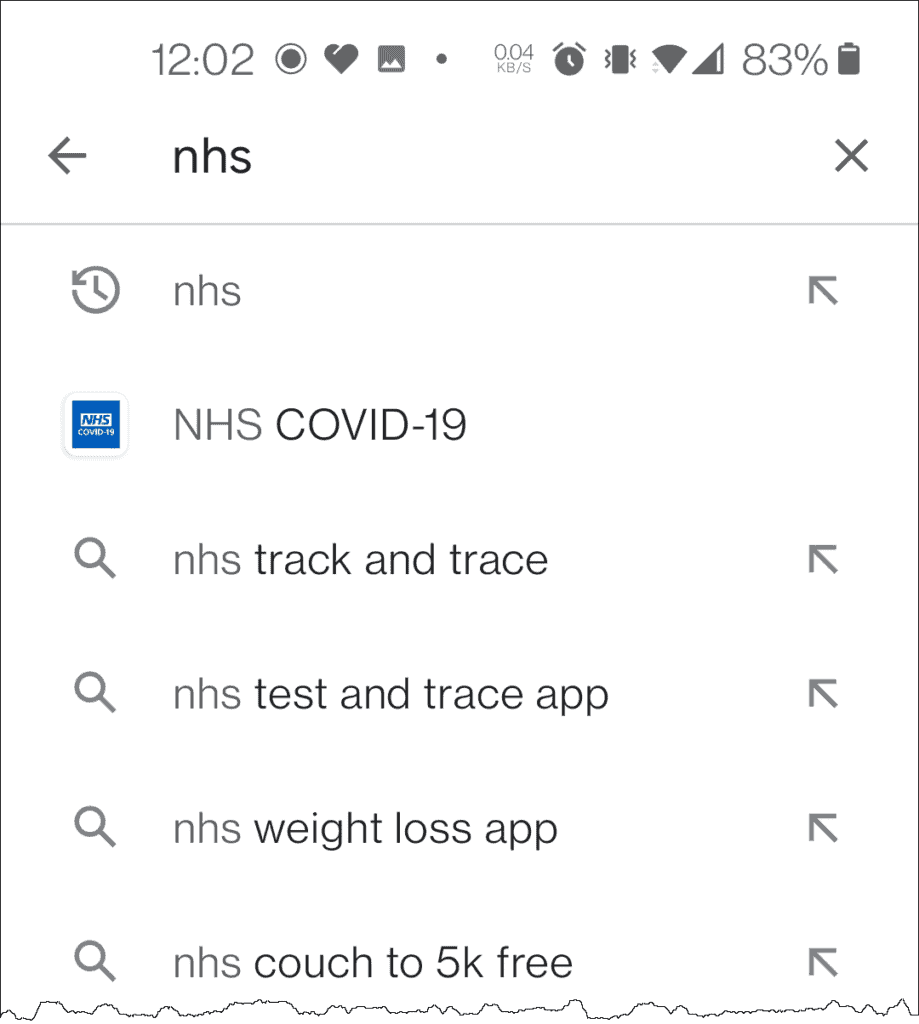 Or you can go directly to the NHS website: https://www.nhs.uk/nhs-services/online-services/nhs-app
This is the NHS app that you need: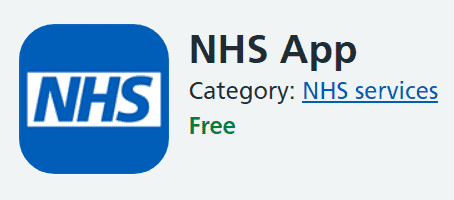 But please don't mistake it for this similar-looking NHS Covid-19 app which has a different purpose.
Preparing the NHS Covid Vaccination App
In my experience, and what I hear in feedback from other people, what the app will now ask from you seems to vary from person to person.
It appears that if you've already installed other NHS apps such as myGP, you'll already have given them lots of necessary information. 
So preparing this app should be a doddle.
You'll still need your NHS number, etc.
But if you haven't already completed those steps, it might ask you for additional proof of who you are.
Eventually, though, you'll see this screen…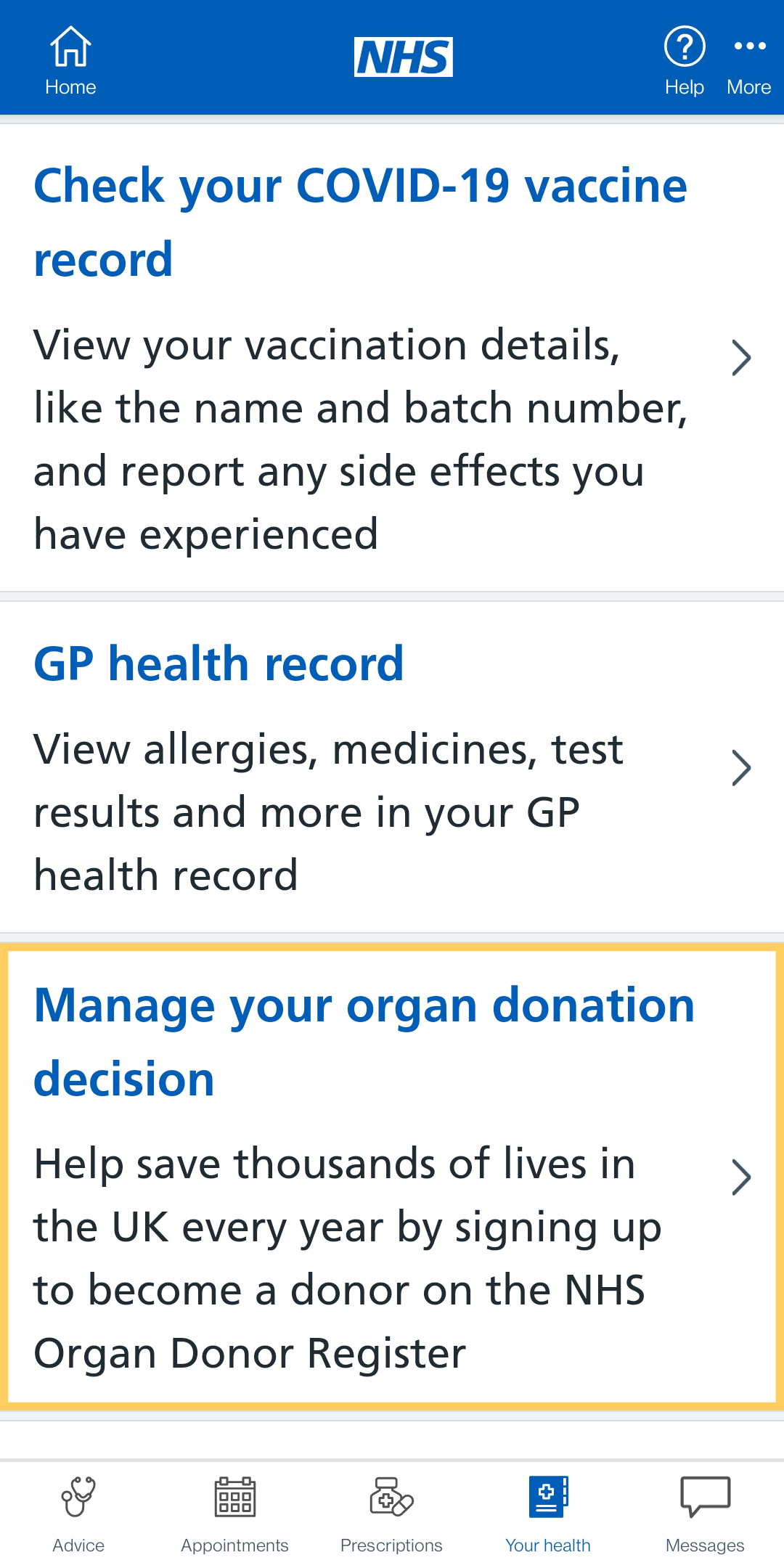 Click the Your health button at the bottom and then Check your COVID-19 vaccine record at the top.
That will show your vaccinations.
Just like this…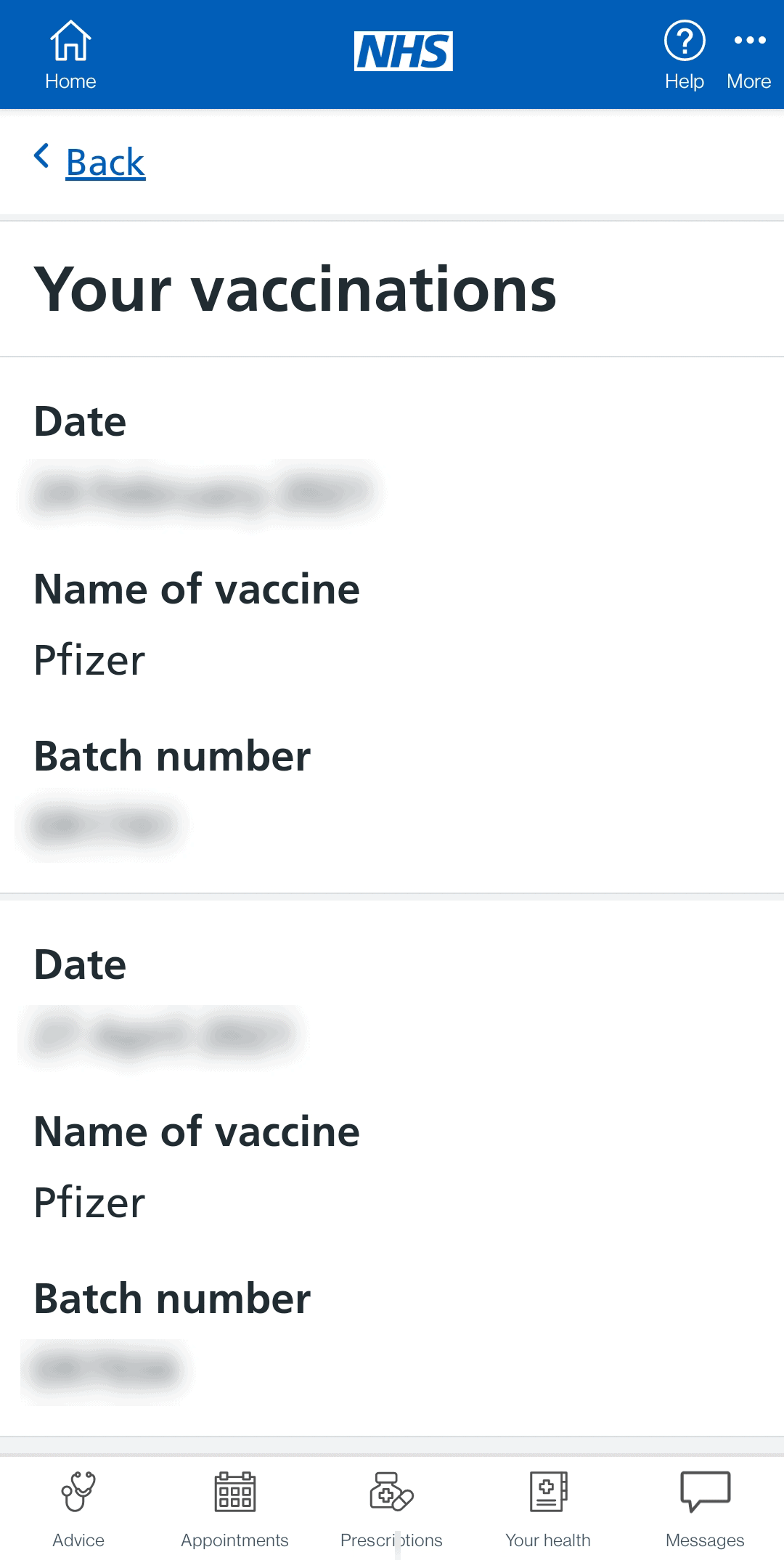 Starting in England
When I first shared the video, some people told me that the app wasn't yet available outside England.
But it appears the other nations have now begun releasing it. So, hopefully, you'll have no problems, wherever you live in the UK.
Is the NHS Covid Vaccination App Secure?
When you set it up, you need to create a password.
But it will also allow biometric login.
So I've set it up to open with my fingerprint reader.
More Than Just a Vaccine Proof App
As you can see from the screenshots, the app can do more than prove you've had the Covid-19 vaccine.
There are buttons for:
Advice

Appointments

Prescriptions

Your health

Messages
What Else Will The NHS App Do?
You can even:
Manage organ donation permissions

See some of your GP health records

Manage GP & hospital appointments
It looks like it's a big leap into using 21st-century technology to help us access our information.
I know the NHS didn't design it purely for cruisers – but it will serve us very well on a cruise.
Well done, NHS.