Whoosh!
That's the sound of the lifeboat as it hits the water.
But I don't expect the deluge of seawater to come over the front of the boat.
And now I'm soaked.
I suppose it serves me right for wanting to be right at the front of the boat.
So here I am with my (now rather wet) 8mm cine camera in hand, cold and wet.
And this is just the start of the trip out to sea, and back, on the Fleetwood Lifeboat.
But how on earth did I manage to get myself a ride on this brand new RNLI lifeboat?
Plasticine Animation
I'm 15 years old. And I enrol in the Duke of Edinburgh Bronze Award scheme.
For the project part of the award, I decide to make an animated film.
Yep, real film. 8mm film. In the 1970s, video is only what a few people at the BBC do.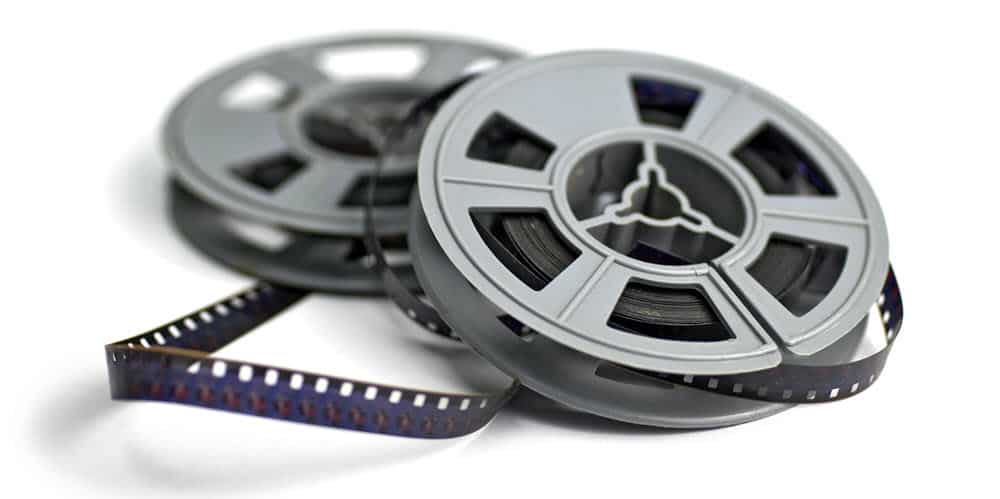 So I create a few plasticine characters and set up the scene. I expose one frame of the film. Then I move the characters a millimetre or so. And expose another frame.
At 16 frames per second, this takes many hours over several weeks. But eventually, it's time to send off the 4-minute film to Kodak for developing.
I'm pretty pleased with the outcome.
So I ask a teacher if I can do a "film show" one lunchtime for my school friends.
"Good idea. And let's charge them," says the teacher. "We're raising funds for the Royal National Lifeboat Institution this month, and we could make some money for that great cause."
Pay 3d to Watch My Movie!
So the day of the film show arrives. I bring in my cine projector from home and set everything up in the darkened science lab.
My best friend mans the door at lunchtime, and everyone pays to watch the 4-minute cartoon… plus another supporting video I've made of a few school friends being silly.
Everyone's charged 3d. Or maybe it's 6d… (for you millennials, that equates to approximately one penny and 2.5p).
Whatever… I don't expect to have to go to the Headmaster's office a few days later.
You know that feeling in the pit of your stomach when the classroom door opens mid-lesson, and you hear the words, "Would David Withington please go to the Headmaster's office"…
I can't think of any rule I've broken. So I just follow the teacher.
"Just sit there and wait," she says in the nonchalant way only 1970s schoolteachers could act.
So I sit down carefully on the chair and I wait silently outside the dark-stained wood-panelled door, my short legs dangling over the edge of the seat, gently swinging, my mind wandering and wondering.
Eventually, after what seems like an eternity, the door opens and I'm invited inside.
"David. This is Mrs Smith…" (well, that might not actually be her name but I can't remember it after so long).
"Mrs Smith is the regional representative of the RNLI."
Mrs Smith shakes my hand and, in a mild, friendly voice says, "I just want to say a huge thank you, David, for raising money for the RNLI with your film show."
My fear subsides and turns into a proud, beaming smile.
"We've raised enough money to buy a brand new lifeboat. And we'd like you to be our guest when we launch it".
Into The Water
So that's how I end up at the front of the lifeboat on a mild Saturday afternoon.
There are a few dozen guests and dignitaries. And we all gather in the lifeboat house to climb aboard the lifeboat.
We position ourselves carefully around the front and sides of the boat. With cine camera in hand, I'm given the coveted position at the front. The lifeboat is launched, down the ramp we go… and we hit the water at a considerable speed.

Whoosh! Splash!
Yes, I'm wet. Yes, my camera now has seawater on it.
But I have some valuable footage.
And a story to tell you, more than 45 years later.
Ride the Lifeboat
So if you ever get the chance to launch a lifeboat, do it!
I hope it's never launched in an emergency. But, thankfully, the chance of that on a cruise ship is minimal.
Hey, I'm still glad cruise ships have lifeboats. It gives us an extra sense of security.
And I'm grateful for the wonderful RNLI charity which saves many lives around the British coast every year. Thankfully, most of us will never need them. But isn't it good to know that they're always there for us?
So the next time you're at the seaside, remember to pop into the RNLI charity shop and give them some support.
Maybe you could be very modern… and make them a video.
Next read:
Are there enough lifeboats on a cruise ship?
Can you believe a 15-year-old lad launched a lifeboat - and got soaked for doing it. #RNLI #lifeboat #cruising
Click To Tweet