Now before you get excited…
I'm not a doctor.
And I'm not a nutritionist, either.
This is just what always works for me.
There… that's the disclaimer out of the way (gotta be careful with these things nowadays, eh?).
"I'll Gain Weight on a Cruise"
One of the excuses I've heard from friends for not wanting to go on a cruise is "I'll put on too much weight."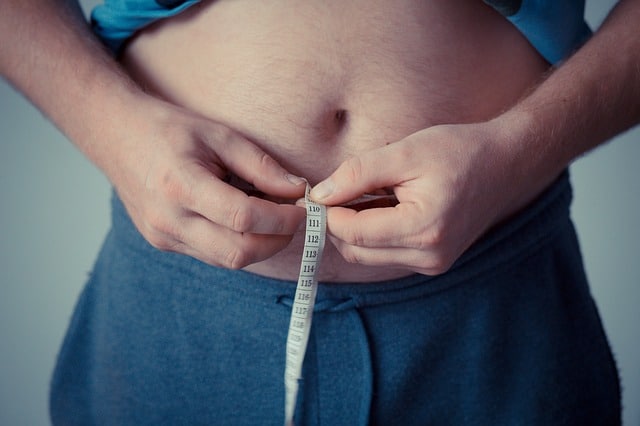 Yes, some people do.
But it's never happened to me.
And here's the reason I reckon why:
My No-Weight-Gain Formula
I avoid carbohydrates and sugar like the plague.
"No potatoes, please," I say to the waiter.
"But could I have extra vegetables instead, please?"
"No problem, sir," he says as he scribbles my requirements on his little notepad.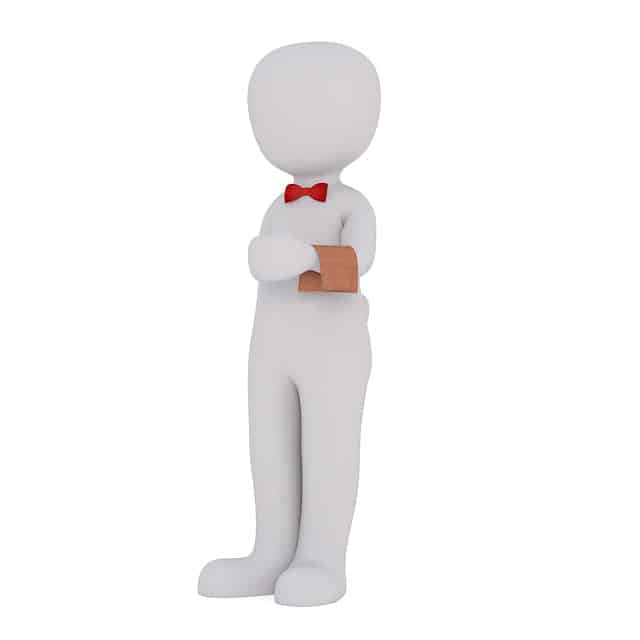 "Dessert, sir?"
"Yes please…."
Now I bet that shocked you!
I continue…
"I'll have the fresh fruit salad, please."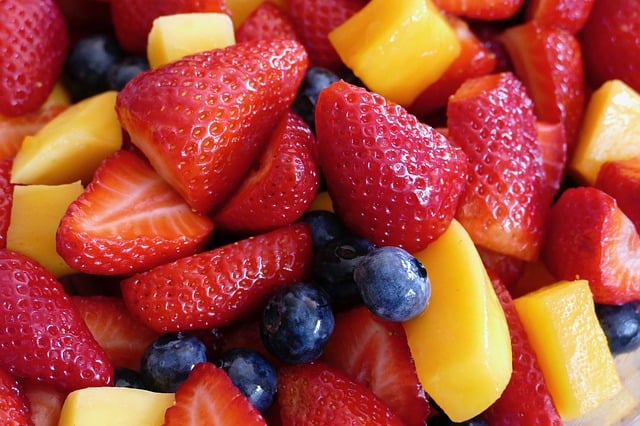 But doesn't fruit contain sugar, David?
Yes, it does. 
But it's natural sugar (not processed sugar). And from what I read in books and on the internet, fruit also contains fibre – which provides a balance and avoids the sort of damage that processed sugars cause.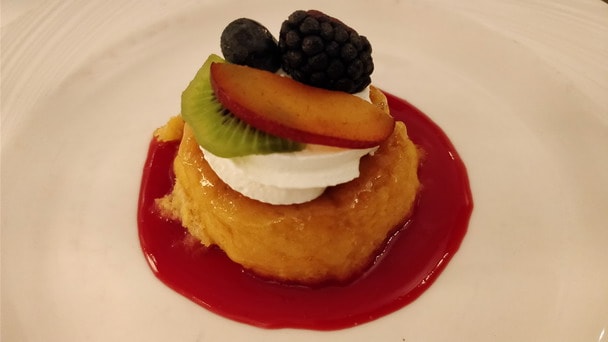 "You Eat All That on a Cruise!?"
I enjoy eating lots of food on a cruise.
Here's an example:
Breakfast: load up my plate with fresh fruit, nuts, seeds…

Lunch: lots of fish, meat, salad, vegetables. Oh, and a fresh fruit salad.

Dinner: skip the potatoes, and add extra vegetables. Then the fresh fruit salad for dessert.
Yet I've never put on any weight on a cruise!
My Big Weight Gain
But contrast this with a holiday in France a few years ago.
My love for the French croissants got the better of me.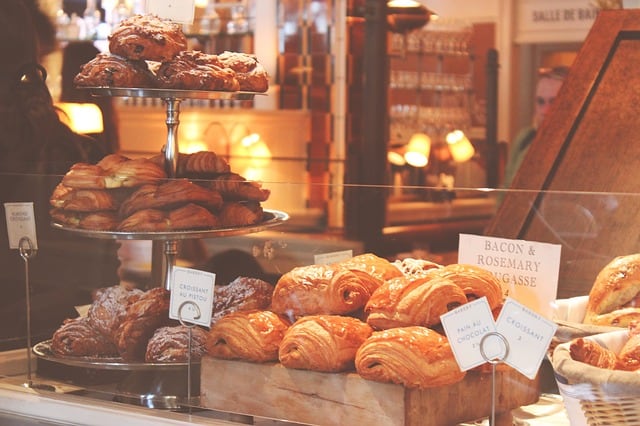 I'd actually heard that carbs and fat don't go well together, because the body processes the easy-to-digest carbs, then it stores the remaining fat 'cos it doesn't need it.
But I didn't heed the advice.
And guess what…
The scales lied to me when we arrived home… by many pounds!
The theory appeared to be proven right – and I paid for not sticking to it.
David's Simple Cruise Diet
So if you're bothered about putting on weight if you go on a cruise…
Why not try David's Simple Cruise Diet:
Just avoid simple-carbs and processed-sugar like the plague.
Avoid Carbs and Sugar
And before you ask…
A Tempting Bread Roll, Sir?
Yes, I am tempted by the bread-roll basket at dinner.
"I'll have the wholemeal, please," is always my answer.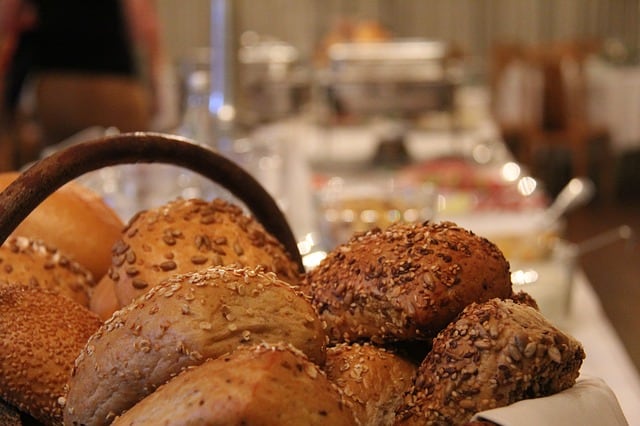 After all, you can't enjoy a good bowl of soup without a tasty roll, can you?
Healthy Eating Ideas
If you want some good healthy-eating ideas for everyday, Amazon has a great range of books with healthy eating recipes and ideas.
Here's what came up when I searched for "eat healthily"…