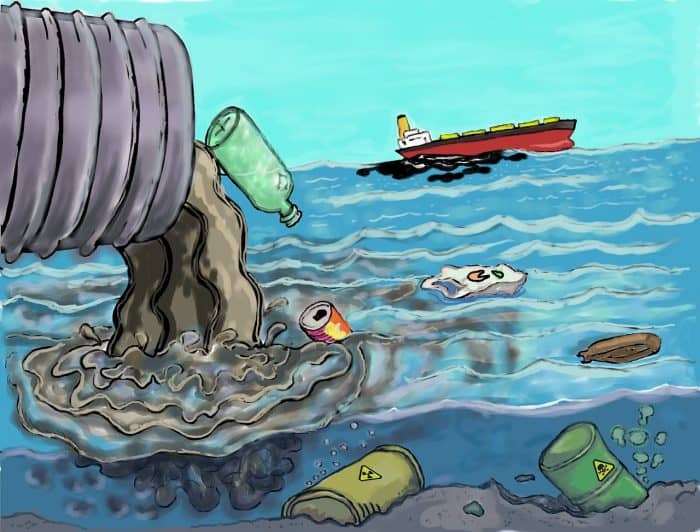 What happens to all the rubbish, the garbage, the junk and the waste on a cruise ship?
Who eats all that leftover food?

Where does the waste go when you flush the toilet?

Does plastic get dumped?
Glad you asked.
In fact, it was something I wondered about… until some of the ship's officers answered the question.
When did that happen, David? Did you have a private meeting with the officers?
Haha! No.
You see…
On certain "at-sea" days, many of the P&O ships we've sailed on had "open days".
And part of each open-day presentation included lots of engine bits, navigational kit…
And a toilet.
A toilet?
Yes. But a clean one… for demonstration purposes.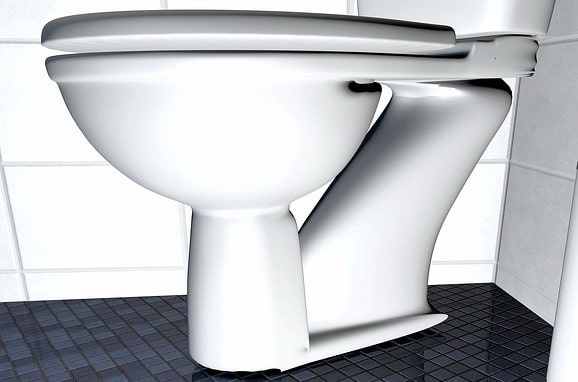 That's when I learned that…
The toilets work on a vacuum system

Unused food feeds the marine life

Nearly everything is recycled
Leftover Food on a Cruise Ship

The officer in the open-day presentation explained that leftover food was carefully processed, compressed into large cubes, and dropped overboard once we were beyond the permitted distance from the shore.
Apparently, the fish love it.
What Happens When You Flush the Toilet on a Cruise Ship?
The whole toilet system works on a vacuum system and is designed to use a minimal amount of water.
But water it still has to use.
According to a Telegraph article that I found on t'internet, lavatory waste is carefully mixed in measured proportions with the less-toxic wastewater from things like showers, cleaning, galleys, etc.
Then it goes into bio-reactors deep inside the ship. These filter out the nasty stuff – which bacteria then digest (yum yum).
What's left is disinfected by UV radiation and tested for any remaining bugs.
Apparently, at that stage, the water is cleaner than when it was originally collected for desalination.
So when the ship is a permitted distance from shore, this cleaned-up water is discharged into the sea.
Recycling on a Cruise Ship
So what happens to all those tonnes of glass bottles, tin cans, paper, card, and plastic?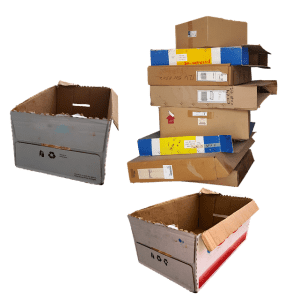 Well… it's all separated into different types.
Even glass is grouped into different colours.
Paper and card are separated and baled (unless, of course, it's contaminated by food).
And it's all taken ashore for recycling.
There's usually a full-time officer on the ship, who's responsible for looking after this environmental friendly operation – which means that the cruise-lines comply with the strict marine regulations.
A Good Reason to go on a Cruise?
So that's another good reason to go on a cruise.
Just make sure to choose a responsible cruise line.
Then you can relax, knowing that your ship is acting responsibly with the environment…
…and even giving the fish a good meal.
What happens if your cruise ship leaves without you?
Source of Information: https://www.telegraph.co.uk/travel/cruises/what-happens-when-you-flush-the-loo-on-a-cruise-ship-/